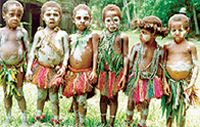 Village Tours


MTS offers regular half day and full day tours of Madang and environs, visiting some of the many villages within easy reach of the hotel where traditional village life goes on uninterrupted. Our guides include "Busy Bee Kudjip" perhaps the most famous guide in PNG who has worked for MTS for more than 20 years expounding his superb knowledge of Madang and PNG.
We can arrange for Japanese speaking staff to accompany Japanese Groups on sightseeing and harbour cruises.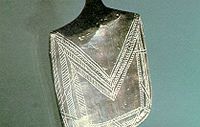 Half Day Tour


Journey by vehicle to Bilbil, where you can see traditional pottery being made, take in majestic views of the coastal area from Nobnob lookout, visit Balek Wildlife Reserve for a unique insight into PNG's amazing wildlife, stop by Coastwatchers Lighthouse, the Madang Haus Tumbuna (Museum), visit some amazing World War 2 relics up close and personal and visit Alexishafen Mission Station. Traditional, authentic cultural performances, craft demonstrations and "sing sings" can be seen if arranged with prior warning. Speak to our friendly staff, they will be happy to help.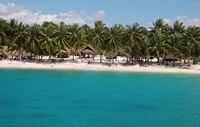 Full Day Tour


This tour heads out along the North Coast and visits Dylup Plantation. Visit villages in the Adelbert Mountains as well as a stopover in the beautiful township of Bogia, overlooking the active volcanic island of Manam. Then its on to enjoy a well earned swim in the crystal clear waters of the Bismark Sea at the picturesque traditional village of Banara. (pictured) Whatever you choose, we will do our best to ensure your stay in Madang will leave an ever lasting impression.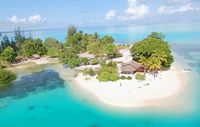 Harbour Cruises (min 2 persons)


Set off on a full day or half day cruise to one of the many islands of Madang Harbour including Krangket, Pig and Wangat. Swim in crystal clear waters off sandy, coral laced beaches. Snorkel equipment can be hired from the Dive Shop to enable you to observe the rich underwater life.
If you'd like to add a little more adventure into your stay, you may wish to hire a small village boat or canoe and visit various islands by yourself in which case you can negotiate a fee and pay the owner direct.